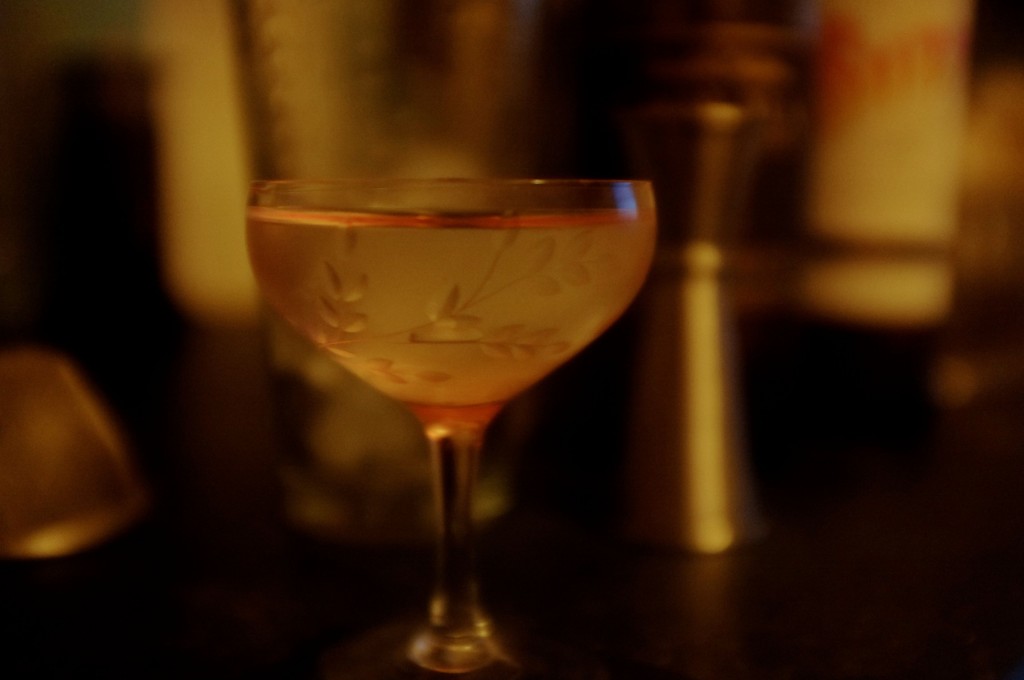 We had a little play with this drink on thursday night and I thought I'd knock one up at home for Burns Night and share the recipe with y'all.
Nice and simple, but the most important thing here is a delicious and smoky scotch; Ardbeg, Laphroigh, Caol Ila, Talisker or even Port Charlotte should all work, and you can tweak the proportions to taste.
35ml Peaty Scotch whisky
15ml St Germain Elderflower
10ml Suze (try swapping this with dry sherry or dry vermouth, too)
Stir the ingredients over ice, strain into a chilled cocktail glass.
Gie him strong drink until he wink,
That's sinking in despair;
An' liquor guid to fire his bluid,
That's prest wi' grief and care:
There let him bouse, an' deep carouse,
Wi' bumpers flowing o'er,
Till he forgets his loves or debts,
An' minds his griefs no more.