For Valentines this year we've got 2 ace events lined up. On Friday 13th February, we're partnering with the brilliant Kit Lovelace for another Romantic Misadventures night at Bohemia Hackney. Expect filthy stories, terrifying denouements and heartbreaking tales of romantic incompetence. Once again, the menu will focus on reclaiming terrible 80's drinks and awful puns. We'll be keeping the Fake Orgasm and Sex on the Beach from last year, but everything else will change.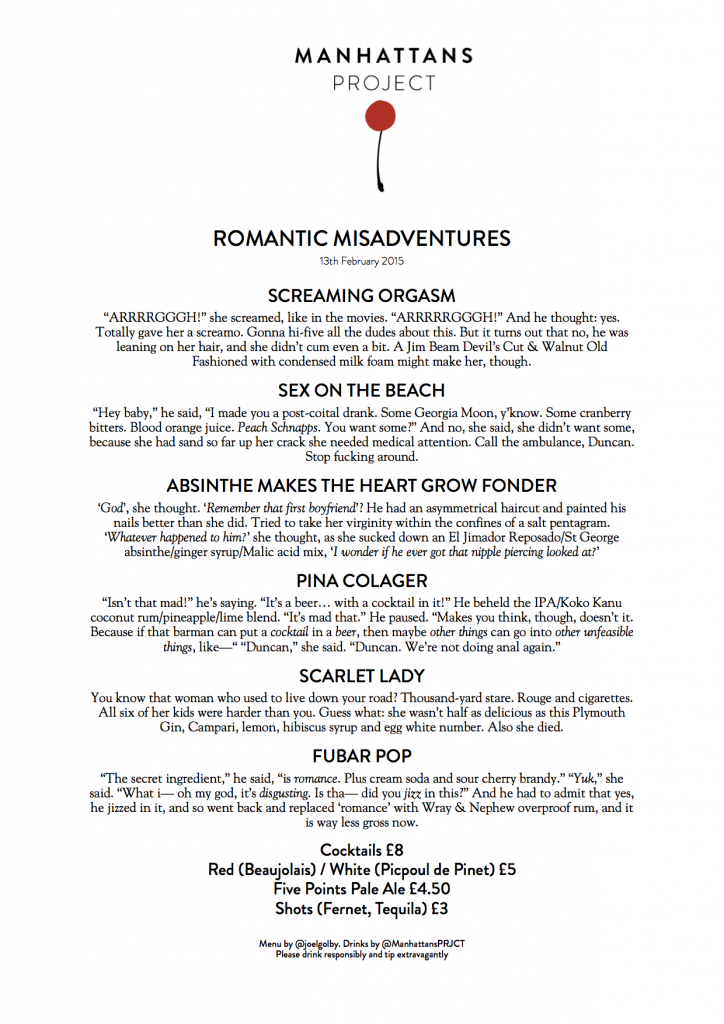 For Valentines proper, we've got together with the brilliant new Max's Sandwich Shop in Finsbury Park to offer a super-relaxed evening in the face of the more formal regular Valentine's pap. There'll be delicious sandwiches filled with all sorts of meaty (and veggie) options, including a Valentine's special, plus the Manhattans Project cocktails you know and love. Here's the menu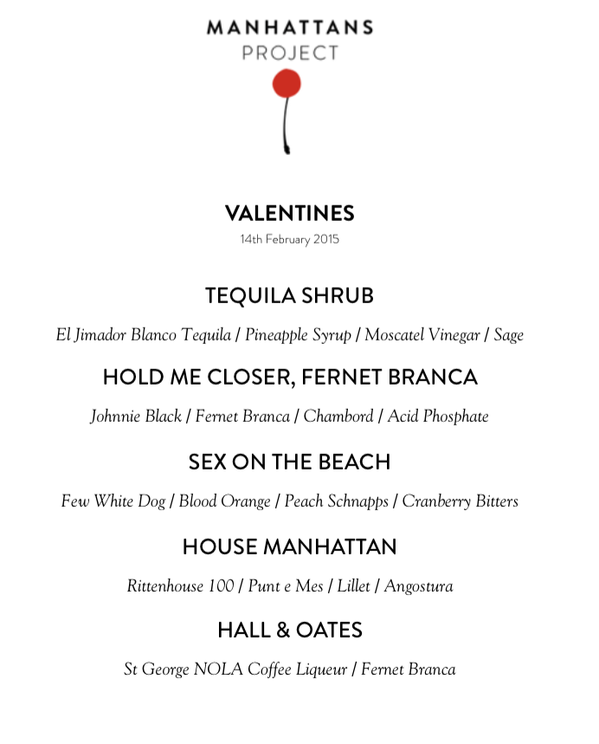 A lot of restaurateurs cream the most out of guests on Valentine's, but we're keeping the prices low so the booze can keep flowing. £20 for a delicious sandwich and two cocktails, £25 for a sandwich, two cocktails and dessert. Plus beers and wine and soft drinks for the drivers. And if you spend over £50 you can take home one of our cherry liqueur shooters.
There's some tables available to book for couples, at either 7pm or 9pm, and we'll have plenty of space for walk-ins on the night.